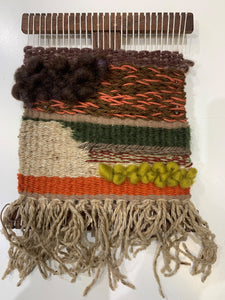 Class Policy
Masks are optional during class, unless an Atelier teacher requests they be worn.
We limit the quantity of students per class. We keep doors open and/or HEPA HVAC running. Air purifiers are also running.
Class sizes are limited. Payment is required at time of registration for all classes.
Class supplies should be purchased before the first class. Please come to class prepared.
Classes may be re-scheduled with 10 days notice.

Refunds are not given for classes unless cancelled by Atelier.

Atelier is not responsible for classes missed by students. If a student misses a class, they are welcome to schedule a workshop or private lesson make-up for an additional fee.

Any class with fewer than four students enrolled three days before the first class meeting will most likely be cancelled. Fees will be refunded.

Please do not bring food or drinks other than water to class.
Students must be at least 10 years old to attend classes. For a student younger than 10 yrs old, private lessons are available.
Learn the Zen art of playing with yarn with our Beginning Tapestry Weaving class.   This ancient art will show you how to play with yarn in a fun and relaxing way.  Tapestry weaving is easy to learn and a creative way to create texture, color, and dimension.  No experience necessary.  We'll have you falling in love with yarn in no time! 
Create hand woven wall hangings for your home or workspace!  Your class includes a kit which contains everything you need to create your first wall hanging.  A perfect class for anyone that wants to try weaving. 
Finished size 24cm x 36cm (excluding fringe) 
We love to share our passion of all things yarn, so we hope you'll come play with us! Classes are held 2 weeks apart so you'll have time to weave. Make sure you can attend both classes. We DO NOT offer make-ups for missed classes.
Beginning Tapestry Weaving: 2 classes, $250
Materials Included: Ashford Weaving Starter Kit in Monochrome - Ashford Weaving Frame, Ashford Weaving Needle, 4 yarns and fibers, warp thread, dowel for hanging. 
You are welcome to bring your own yarns to add and experiment with!
Locations & Schedule
San Francisco
1. See our San Rafael class schedule or contact us for a private lesson.
Please call 415-771-1550 to sign up for San Francisco
San Rafael
1. 1-4pm, Sundays, November 5 and 19
Please call 415-256-9618 to sign up for San Rafael