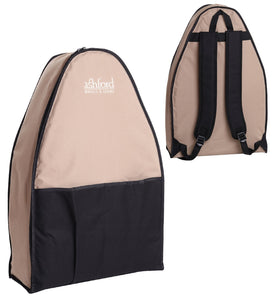 Class Policy
Masks are optional during class, unless an Atelier teacher requests they be worn.
We limit the quantity of students per class. We keep doors open and/or HEPA HVAC running. Air purifiers are also running.
Class sizes are limited. Payment is required at time of registration for all classes.
Class supplies should be purchased before the first class. Please come to class prepared.
Classes may be re-scheduled with 10 days notice.

Refunds are not given for classes unless cancelled by Atelier.

Atelier is not responsible for classes missed by students. If a student misses a class, they are welcome to schedule a workshop or private lesson make-up for an additional fee.

Any class with fewer than four students enrolled three days before the first class meeting will most likely be cancelled. Fees will be refunded.

Please do not bring food or drinks other than water to class.
Students must be at least 10 years old to attend classes. For a student younger than 10 yrs old, private lessons are available.
After the stress and anxiety of the last 2 years who isn't ready to learn a new skill that involves absolutely nothing that needs to be charged, plugged-in or turned on? 
Most of us, as knitters and crocheters, have an inherent love of yarn but maybe not the acreage to keep those sheep!  Alternatively, maybe you have been knitting forever and want to take a step back and deconstruct the process? 
When you want to surround yourself with wool but not necessarily knit and crochet, spinning can provide the meditative joy of working with your hands the same way our ancestors did. It's a connection to the past that we can all use in the present.  Whatever your reason for wanting to learn to spin, we've got you covered! 
This class includes 2 sessions with 3 hours of instruction each.  It includes the wonderful and compact Ashford Joy 2 Spinning Wheel with carry case.  You'll learn all about your spinning wheel as well as the joy of spinning.  Roving is not included but available for sale in the shops. 
We love the Ashford Joy 2 because it's light weight, portable and has folding treadles and a built-in lazy kate and carry bag.  And the best part is that you don't need to assemble it! 
We love to share our passion of all things yarn, so we hope you'll come play with us! Classes are held 2 weeks apart so you'll have time to spin. Make sure you can attend both classes. We DO NOT offer make-ups for missed classes.
Beginning Spinning: 2 classes, $995
Materials Included: Ashford Joy 2 spinning wheel with single treadle and padded backpack style carry case.  Weight: 11lb. 
Not included: Roving for spinning. 
Locations & Schedule
San Francisco
1. 1-4pm, Sundays, November 12 and 26
Please call 415-771-1550 to sign up for San Francisco
San Rafael
1. 1-4pm, Sundays, January 7 and 21
Please call 415-256-9618 to sign up for San Rafael